WORLD THEATRE DAY RECITAL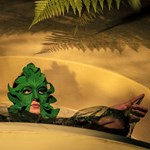 LOCAL: Palace - Renaissance Room ACCESS: Included in the ticket to Quinta da Regaleira
MUSIC
DATE:
27/03/2018
SCHEDULE: 16:00
By the pianist Raul Pinto
with Paulo Campos dos Reis and Clara Marchana in the reciting
BEETHOVEN "Storm"
1. Long-Allegro
2. Adagio
3. Allegretto
The recital will be accompanied by a recitation of texts taken from the characters of Shakespeare's work, "The Tempest", Prospero, Miranda and Ferdinando.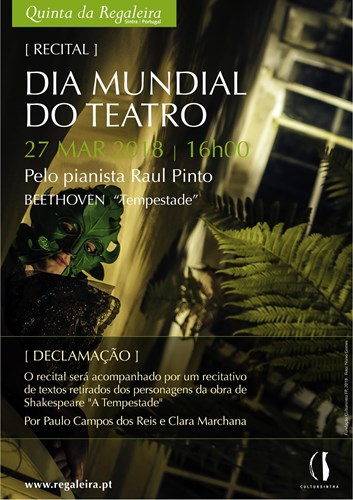 --
Photo: "Macte Animo", by Nuno Gomes